At the end, there was the sublime and the scandalous. Two scorchers, a full touchline run-and-leap celebration and two contentious penalty decisions, one of which was saved.
In the build-up to Sunday's showdown, Jurgen Klopp had described encounters between Liverpool and Tottenham as having "nearly everything. It's like when the two knights pull down their face armour and ride at each other in a joust. Go for it. I really like that. It's an open fight."
And at Anfield, that description seemed to be distilled in the final 15 minutes.
Two divergent halves of football – the hosts authoritative in the first, before Spurs swung it their way after the break – produced a fair result in what the Reds boss felt was unjust circumstances.
Referee Jonathan Moss ignored the advice of the linesman to award the first penalty, in which Harry Kane was offside, before then handing Tottenham a second one based entirely on his assistant's advice.
"Do you think the referee comes to me after and says, sorry I made a mistake?," a frustrated Klopp said afterwards. "The first penalty was clear offside. Second, Virgil van Dijk touched him, but you know Eric Lamela wants it. The decisions are hard to accept."
Loris Karius saved the England striker's initial effort from the spot, but was floored by the other – his 100th Premier League strike – with the game finishing 2-2.
In-between, Mohamed Salah seemed to morph into Lionel Messi as he picked up the ball on the far right of the penalty area. He cut inside Ben Davies before squaring up Jan Vertonghen, motioning back towards goal and lifting the ball over Hugo Lloris from a tight angle.
"It was outstanding," said Klopp. "It was so hard to defend. I think everybody in stadium, including his team-mates, thought he'd play a pass. Mo did it by himself, which was the best idea in this moment."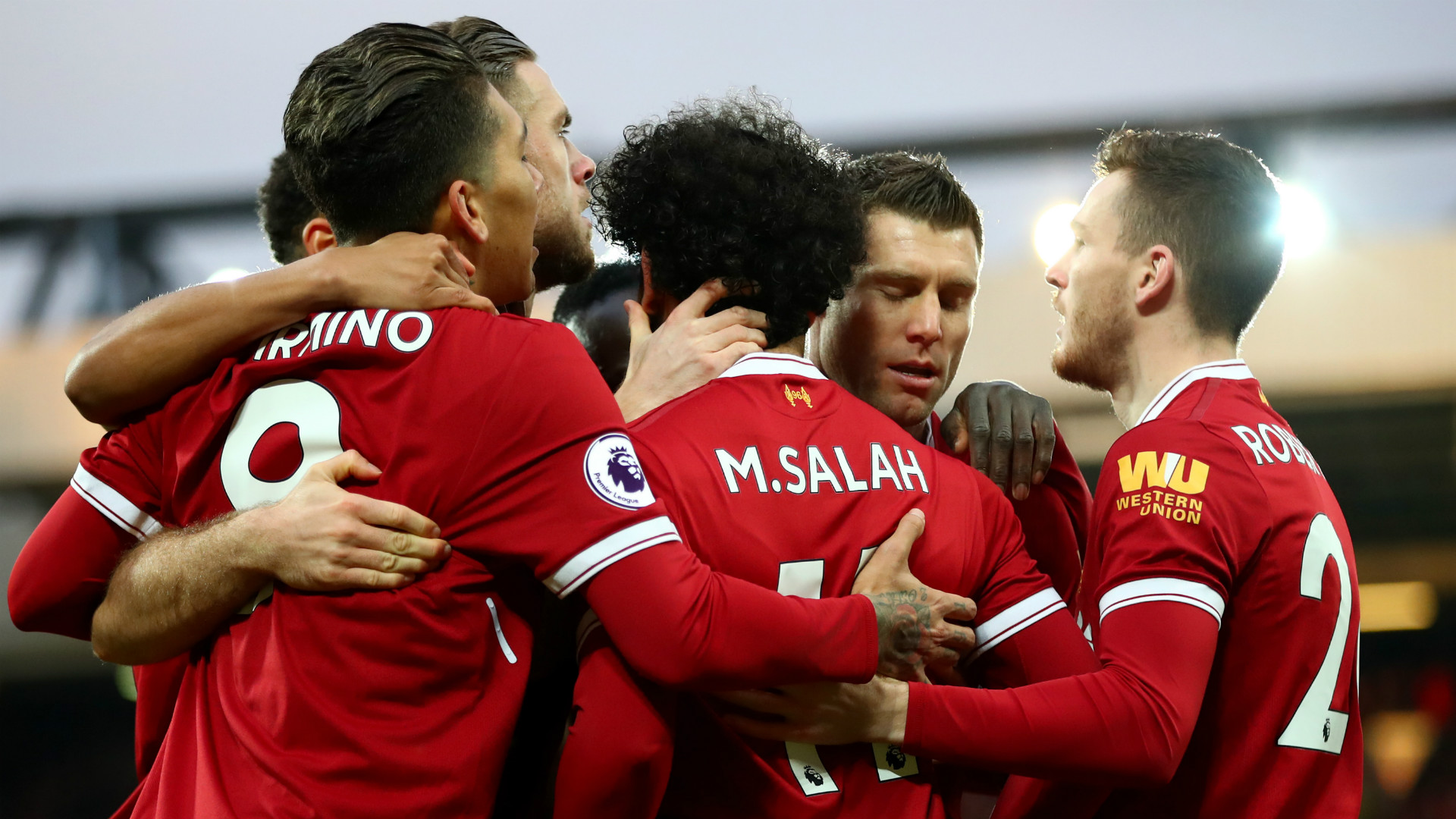 The match ended with the kind of mayhem that marked its start. Kieran Trippier shouted to catch the attention of his colleagues and, gesturing with both his arms, implored them to calm down. Tottenham had been swallowed up by the chaos of Liverpool's pressing and pace in the opening half at Anfield, the visitors atypically loose in possession and not as aggressive as their counterparts out of it.
The hosts were on them, around them, going through and over them to force Mauricio Pochettino's men into mistakes, which is how the opener materialised.
Liverpool's sting was sharp in all departments with their explosive front three turning in a stellar defensive shift. In the first 45, Roberto Firmino, Sadio Mane and Salah contributed four tackles, nine possession gains and one interception between them. The Senegal international was engaged in seven duels during that period and won 86% of them.
And when they were done harassing the visitors, Spurs were distressed by just how much the trio could hurt them.
It took just three minutes for the north Londoners to be exposed when Mane flicked to Firmino, who battled with Davinson Sanchez for the ball. It broke to Eric Dier, who underhit a backpass to Lloris, which saw Salah sniff and draw blood by sidefooting past the goalkeeper.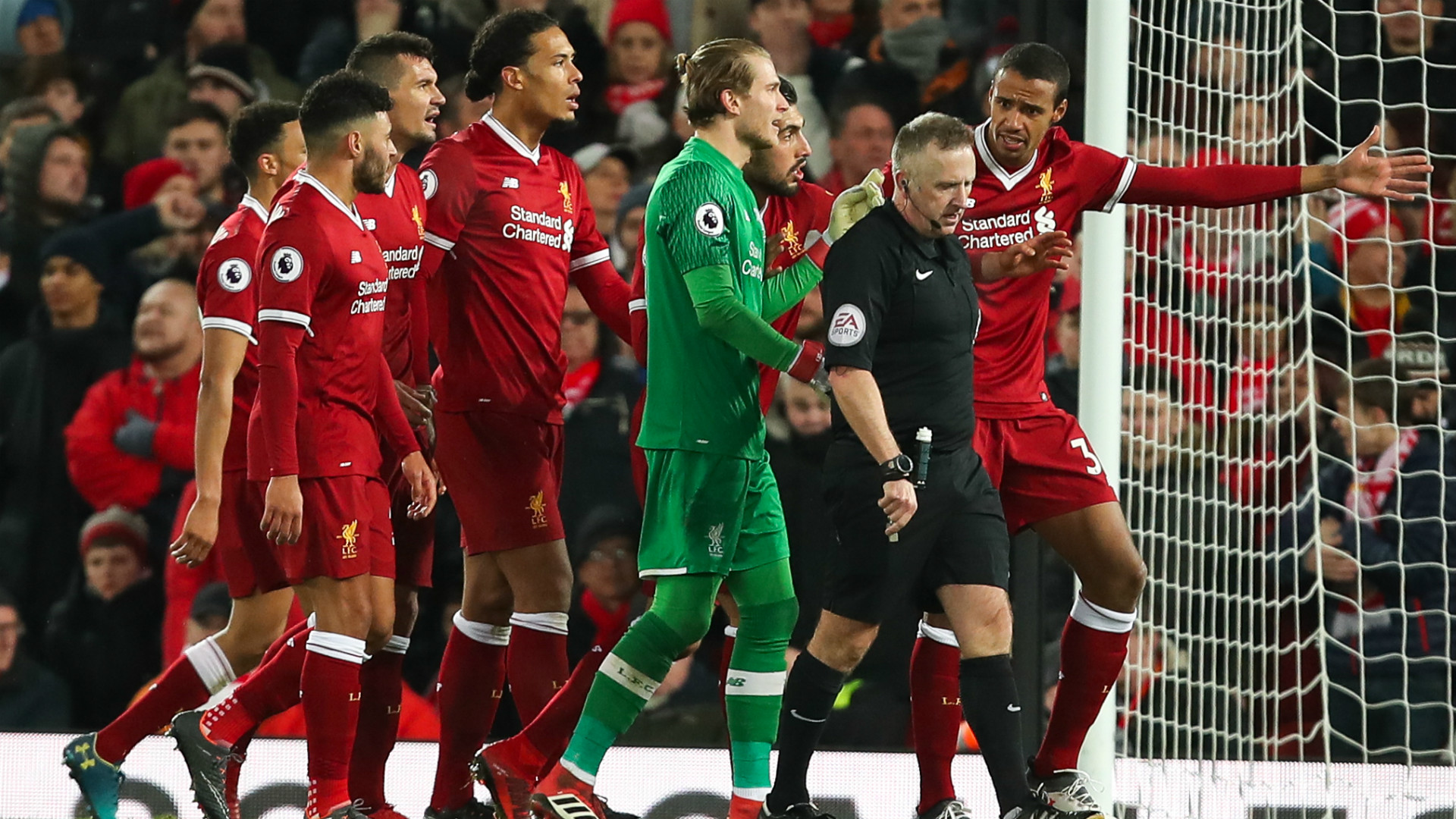 For the right-sided forward, the goals continue to arrive as do the records. No player in Liverpool's history has recorded 20 Premier League goals quicker than 'the Egyptian king', who required just 25 appearances to hit the mark. And added another to his tally on 91 minutes.
Salah has scored against every 'Big Six' rival bar Manchester United this term, and is just two away from posting 30 in all competitions during his debut season on Merseyside.
Liverpool were happy to cede the ball to Spurs, who grew into the game in the second stanza, and applied greater pressure. Tottenham were superior following the interval, but did not trouble the Merseysiders enough in the final third.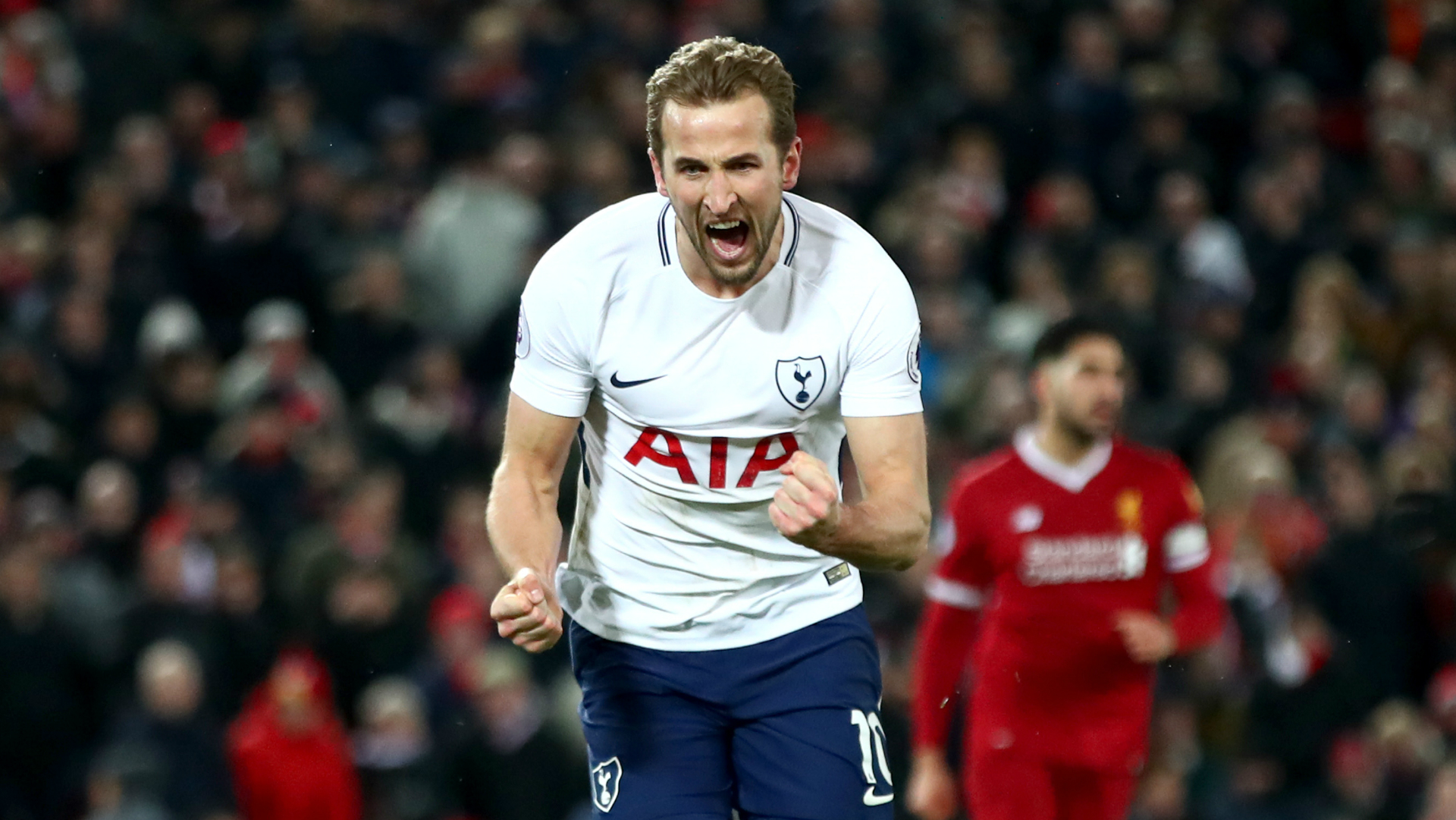 When their breakthrough arrived, it did so in unstoppable fashion. Christian Eriksen's first-time cross was punched out by Karius, with Emre Can failing to clear it further.
Alex Oxlade-Chamberlain didn't react and Victor Wanyama struck in a stellar hit from 25 yards out to make it 1-1.
For all the home side's endeavour and assertiveness in the first 45, they failed to fully translate it on the scoreboard with Tottenham capitalising at the death.
"The softest touch in the whole game decides it," Klopp said. "It's not a penalty, it's a situation. I heard Lamela was even offside in the situation with one leg. He was running into Virgil van Dijk, Virgil sees him in the last moment and stops the movement but still touches him, Lamela is already on the way down. The ref says 'keep on going', the linesman makes the decision – that's how it is, that's how everyone saw.
"In the end it was clear it would be a close result, so that's what we got – a draw and we have accept it."
Liverpool, third in the standings, remain two points better off than Spurs. That will provide little solace, however.
"We have to deliver, we have to get results," Klopp insisted. "It was a home game, we lost the first one [the reverse fixture at Wembley] and now Tottenham have four points from us and that feels not right.
"The first game they deserved it, tonight I think we deserved it, but that's how it is. Sometimes in life you need a little bit of help – if you don't get that then it's difficult."